Group Event Video and Rave Reviews
This entertaining & fast-paced video will show you all the fun of holding your next group outing at Wahooz, Pinz, the Galaxy or Roaring Springs Waterpark! Leave all the work to us and make it your best event ever! WATCH IT NOW!
"Thank you to you and your great crew for putting on such a great event! We had the BEST time! Our crews have been saying that they had more fun at this event than any other event we have done in the past! You guys are a class act and I really enjoyed working with you."
"The staff has made the planning process very simple and all our events have gone off without a hitch. Most importantly, our employees of all ages enjoy and look forward to each and every event. Thank you for your exceptional customer service and making each event memorable for our employees!"
"Employees & families had a fantastic time and the planning and prep on my end was handled quickly, simply and efficiently. I was able to just show up with my family and have a good time without all of the scrambling to put things together."
DISCOUNTED GROUP ADMISSIONS
Roaring Springs offers great discounts for groups of 15 or more. Reservations are required and groups must pay in one payment.
Admission
Price
15-99 guests
$28.99 +tax
$16 off
100-249 guests
$27.99 +tax
$18 off
250-499 guests
$26.99 +tax
$19 off
500+ guests
$25.99 +tax
$20 off
Food & Fun Full day waterpark admission + combo meal wristband
$36.99 +tax
$12 off
Triple the Fun Unlimited use of Roaring Springs & Wahooz
NEW! Enjoy both parks the same day, or each park separately during the Roaring Springs season from May 6-Sept 17, 2023.
$49.99 +tax
$25 off
Friday & Saturday Family Slide Nights 6-10pm, June 16-August 26
$17.99 +tax
$9 off
Group walk up rate
$29.99 +tax
$12 off
Last Splash Weekends (Sept 9-10 & 16-17)

$19

+tax
$6 off
Children 2 & under
FREE
Large Umbrella
$175 +tax
(seats 30)
Small Umbrella
$100 +tax
(seats 12)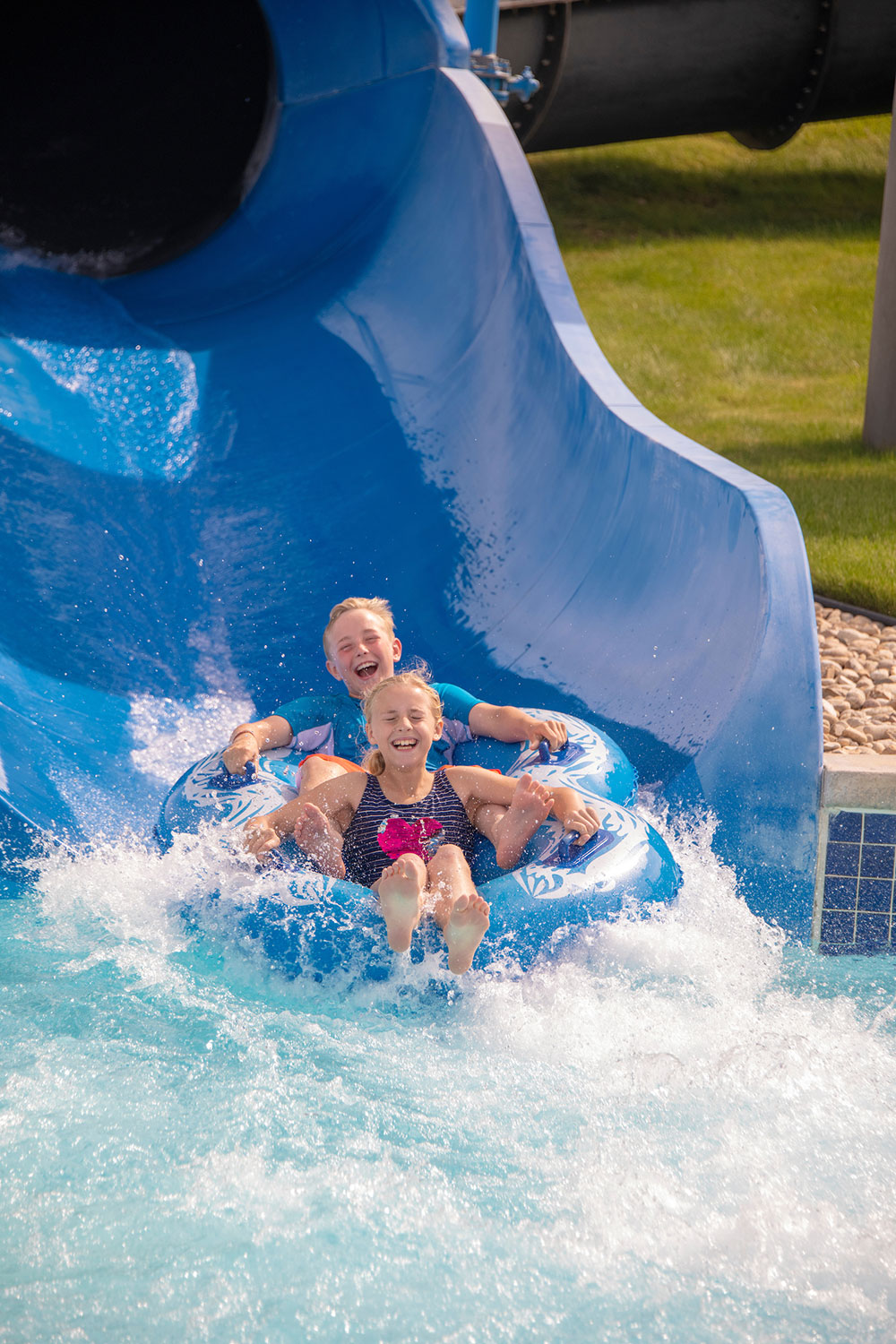 TRIPLE THE FUN
Roaring Springs Waterpark Full Day Admission; Wahooz Ultimate Unlimited Fun Pass, including:
Roaring Springs Admission

Ropes Course

Ballocity

Twister Ride
Bumper Cars

Laser Maze

XD Dark Ride

Go-karts
Bumper Boats

Laser Tag

Bowling
$4999
Minimum of 10 guests
FOOD AND FUN
Enjoy full day water park admission plus a combo meal wristband that includes your choice of one of the following options, including a fountain drink:
Cheeseburger Meal
Taco Meal
Pizza Meal
Popcorn Chicken Meal
Grilled/Crispy Chicken Salad Meal
Limited to groups of 15-200 guests. Please ask about catered meal options for groups of 200+.
AFTER HOURS EXTEND
Enjoy an exclusive after hours party at Roaring Springs from 8-11pm!
For up to 1,500 guests. $5 more for each additional guest up to 2,500.
$15,000
For up to 1,500 guests
MIX-IN + AFTER HOURS EXTEND
Mix-in with general waterpark guests from 6-8pm then enjoy an exclusive after hours party until 10pm!
For up to 1,500 guests. $5 more for each additional guest up to 2,500.
$15,000
For up to 1,500 guests
Roaring Springs catering staff takes pride in providing excellent food and top notch service.
We'll grill your meal under your own private covered event pavilion. It's like a big backyard barbecue, without all the work. Just sit back, relax, and enjoy the fun, along with the rest of your guests. Kids 3 & under eat for half price.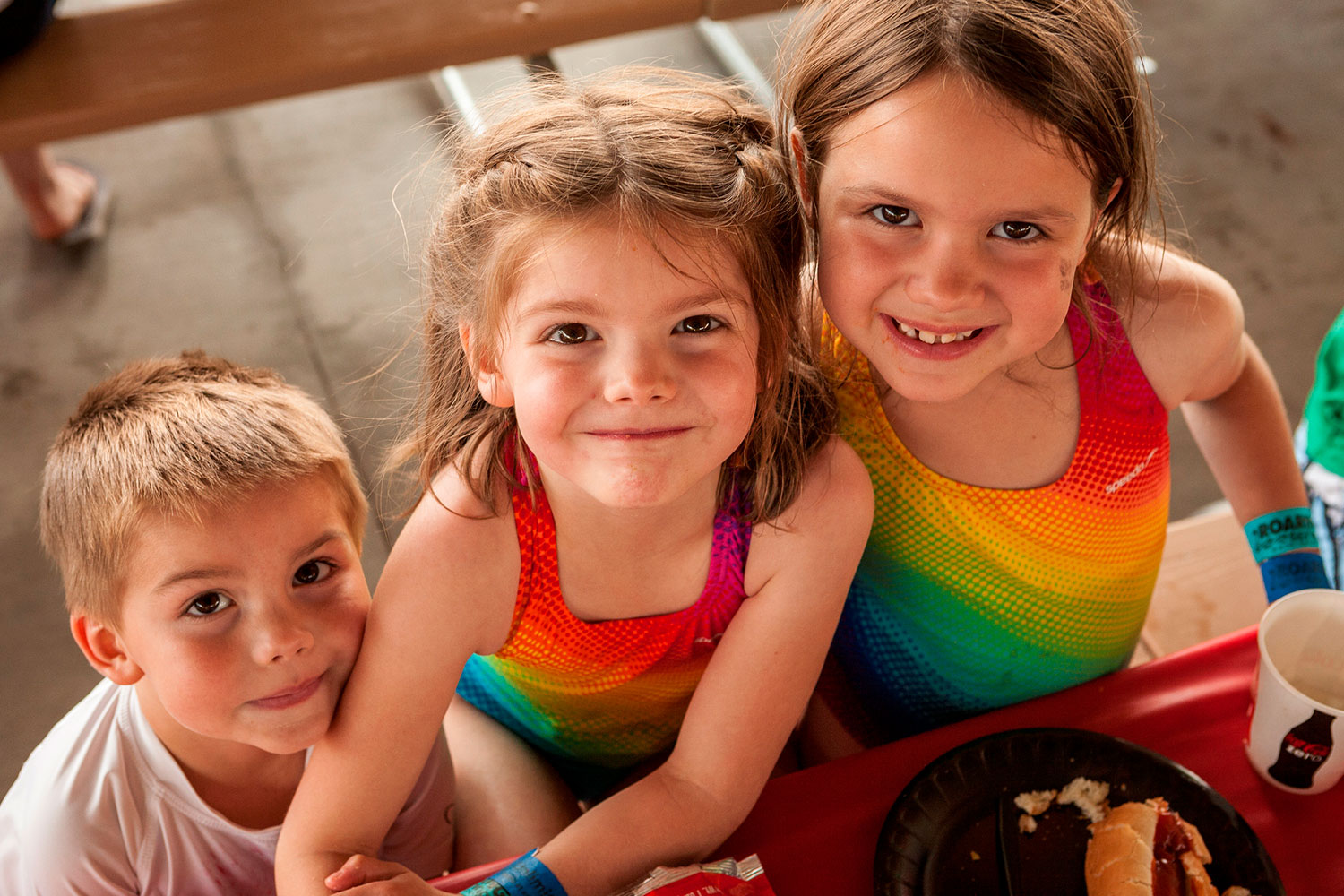 TEXAS BBQ
$21.99
PER GUEST
Sliced Smoked Brisket
Barbecue Pulled Pork
Featuring: Fresh Corn, Buns and Fixin's, Cornbread with Honey Butter, Potato Salad, and our Tangy Coleslaw
SOUTHWESTERN FAJITAS
$19.99
PER GUEST
Grilled Marinated Skirt Steak and Chicken Breast
Sautéed Bell Peppers and Onions
Featuring: Fiesta Rice, Cumin-Lime Black Beans, Flour Tortillas, and An Array of Choices at our Toppings Bar
BACKYARD BBQ
$19.99
PER GUEST
BBQ Grilled Chicken Thighs
BBQ Pork Ribs
Featuring: Broccoli Slaw, Potato Salad, Fried Chips, and Corn on the Cob
ALL AMERICAN
$14.99
PER GUEST
Grilled Hamburgers and Hot-Dogs
Featuring: Buns and Fixin's, Fresh Watermelon, Potato Salad, and Fried Potato Chips
PIZZA BUFFET
$13.99
PER GUEST (MAX OF 200 GUESTS)
A Variety of Fresh Baked Pizzas Made from Scratch, Including:
The Works
Gardeners Bounty
Hawaiian
Pepperoni
Cheese
Featuring: Staff-Favorite Parmesan Bread Sticks and Classic Garden Salad
Add dessert pizzas for $2 PER GUEST
Combo Meal Wristbands:
Your choice of one of the following options: Cheeseburger Meal, Taco Meal, Pizza Meal, Popcorn Chicken Meal, Sub Sandwich Meal or Grilled/Crispy Chicken or Chef's Salad Meal. All meals include a regular fountain soda.
$12.99 per guest
Cool Endings
Soft serve ice cream $2.99 per guest
Small Dippin Dots $4.99 per guest
Fresh baked chocolate chip cookies (min 20 guests) $1.99 per guest
Fresh baked brownies (min 20 guests) $1.99 per guest
Fountain Soda Wristband
$1.99 + tax during catered event only
$3.99 + tax all day at Roaring Springs
$4.99 + tax all day with Triple the Fun at Roaring Springs & Wahooz
GROUP PACKAGE & CATERING POLICIES